3D Printing and Prototype Capabilities for Injection Molding
Crescent Industries offers 3D Printing (Additive Manufacturing) services and rapid prototyping services for plastic components to be used as prototypes, samples and small production runs. These 3d printed models are produced with production grade thermoplastics so painting, gluing, sanding, drilling and bonding with other 3D printed parts can be completed just like any plastic component.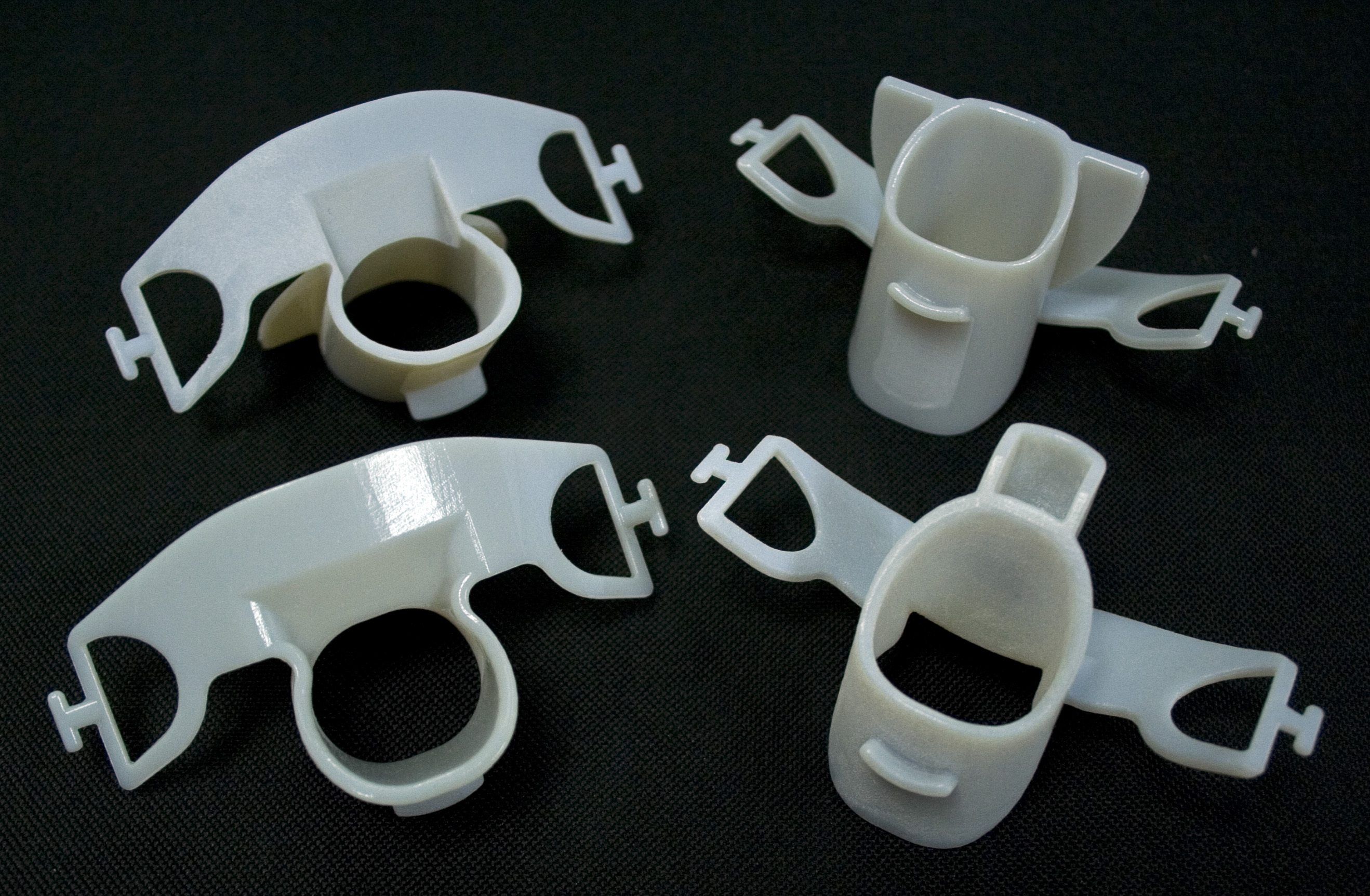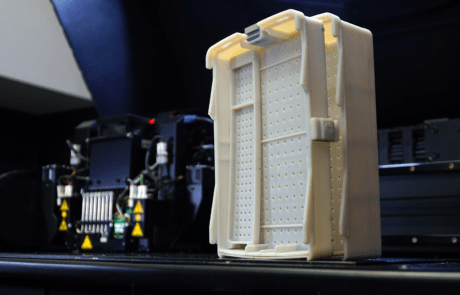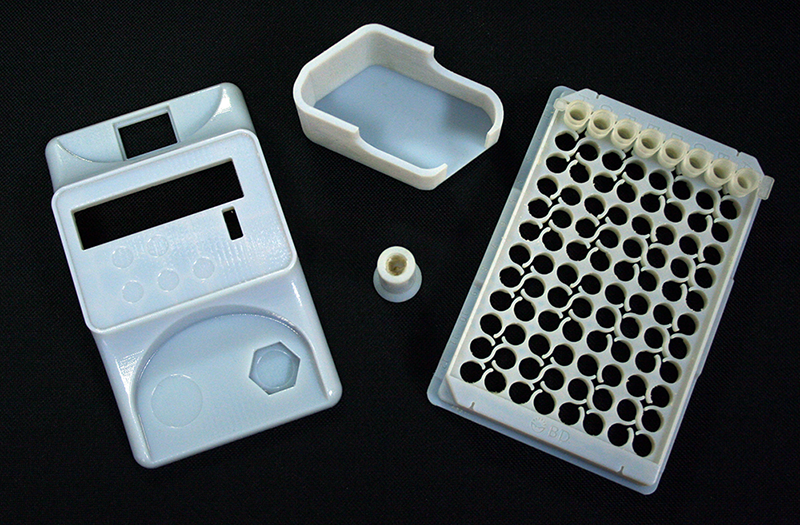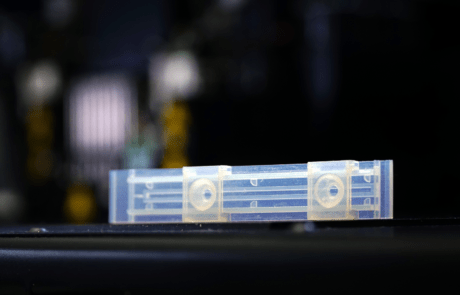 Precision Printing and 3D Prototyping Services
Our 3D printer system produces ultra-fine details for parts with complex geometries, smooth surface finishes and thin walls down to 0.6mm or 0.024". It can also manufacture components with functional living hinges. Our rapid prototyping and 3D printing capabilities allow for net build sizes of 19.3″ x 15.35″ x 7.9″ with a layer thickness that includes horizontal build layers down to 0.0006 inches (16 Microns) and a build resolution of 600 dpi for the X & Y axis and 1600 dpi for the Z axis.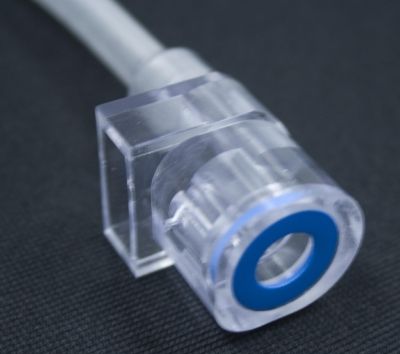 Benefits of 3D Printing for Injection Molded Components
Product Design Review offers solutions prior to production

Provides components quickly to visualize and analyze

Develop quality inspection parameters prior to production
Manufacture product fixtures prior to production

Provides components quickly to visualize and analyze

Provides overall cost-savings through general part-analysis
3D Printing
Materials Used
Transparent material for standard plastic simulation requiring dimensional stability & smooth surfaces

Polypropylene like material for similar snap fit applications

Family of rubber-like material suitable for various applications requiring non-slip or soft-surface
Family of rigid opaque materials in various colors

High-temperature materials for advanced testing; hot air & water flow, static applications, and exhibition modeling

Specialized material designed for medical & dental applications
Design & Development
---
At the beginning of the design process, it is important to seek first-hand knowledge of the injection molding process which can lead to better overall quality for your components. We utilize 2D and 3D computer generated files which we can easily convert into 3D printed components for you to visualize and test. We've invested resources into 3D printing (Additive Manufacturing) in order to provide our clients with a rapid prototyping option all under a single supplier.
Design for Manufacturability
---
3D printing (Additive Manufacturing) offers a proactive approach to processing problems or potential concerns that can be solved before full production manufacturing begins. It can provide valuable and cost-saving insights into potential manufacturability and quality issues. Our engineers can provide consultation to determine the proper raw materials for your plastic component's specifications and requirements.
Industries Served for Injection Molded Components
Medical

Pharmaceutical

Military & Defense

Dental
Industrial

Electronics/Electrical

Safety

Aerospace