As an engineering-first, technology-driven custom CNC machining provider, Crescent Industries is ready to deliver the quality and service that have set us apart for more than 70 years. We offer CNC milling service and Swiss screw machining, providing high precision, design and engineering expertise — plus a wide range of size capabilities for low- to medium-quantity production volumes. Our capabilities and applications include:
Precision multi-axis CNC machining for standalone projects
Components for use with our other process capabilities, such as overmolding
Plastic CNC milling
CNC mold machining, for expertly engineered and highly efficient molds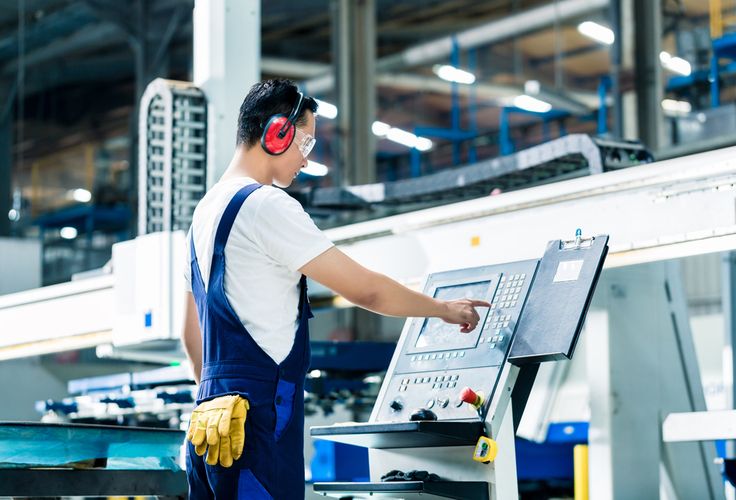 Custom CNC Machining Industries
Our custom CNC machining services focus on six primary industries:
Military and defense

Electronics
In each of these industries, we know quality and precision are key for each component. For that reason, we have on-site, dedicated personnel and equipment to perform part inspections for final product success. At Crescent Industries, we draw on our deep expertise to take on your project at any step of development — from concept to production — and are able to assist with design, engineering, manufacturability, secondary processes and more.
Our extensive experience in development and production has given us a deep understanding of what makes a successful process, and we apply the benefits of our CNC milling service to help you achieve that. Benefits include:
Engineering- and technology-focused personnel: Our engineers take a scientific approach to design and engineering, ensuring efficiency, quality and results.
A versatile suite of capabilities: In addition to our CNC machining services, we offer a number of other services to assist you in every step of development — 3D printing for prototypes and testing, plastic injection molding for products requiring both plastic and metal components, kitting services to aid in finishing and fulfillment, and value-add services such as finishing, assembly and packaging.
Manufacturability expertise: In bridging the process from design to production, manufacturability is a key concern in ensuring quality and efficiency during production. Our engineers take manufacturability into account throughout the entire process, and can work with you to apply these best practices to your product. Factors include mold design, material selection, production time, process choice and more.
Process flexibility: Whether you are completing all production processes under our roof, or need components or products sent to another supplier, we are ready to assist you in any way we can. Whether for the full design and engineering cycle or just for a certain aspect of production, our expertise is available to make your product the best it can be.
CNC Machining With Crescent Industries
With more than 70 years of experience in machining and production, Crescent Industries has developed a service that works for our customers. We combine state-of-the-art technology, a commitment to quality and an adherence to elite service standards to ensure that we exceed your expectations on every job.
Our Quick Response Manufacturing initiative is a commitment by every member of our team to reduce lead times as much as possible, and our program management services provide you with a personal experience at every step. For more information, contact us today.
70+ Years of Manufacturing Solutions
Through Engineering, Experience & Excellence…