Why Plastic Part Decoration? The Benefits and Advantages
Adding decoration to molded parts may be necessary for a variety of reasons. In most cases, the decoration is integral to the function of the part, as with medical devices, or control assemblies. In other instances, decoration is used for part identification through serial numbers or part ID. No matter the purpose, plastic part decoration is superior to other options — such as aftermarket labeling — because it offers:
Durability: Plastic part decorating processes such as pad printing or laser marking plastic are designed to be durable, ensuring that the decoration is not easily removed, worn away, or lost. This permanence contributes to the longevity of the component, so that it can continue to operate as intended.


Compatibility: With numerous processes available, we work with you to choose the right decoration process for your application, material, and custom component. For example, pad printing is often chosen because of its compatibility with irregular and complex geometries.


Accuracy: With an in-house part decoration partner, you can rest assured that decorations will be to spec, as required. This accuracy is critical across all industry applications, from pharma to defense.


Clarity: Crescent Industries' high-quality processes ensure that decoration features are legible.
Choosing the Right Technique for Injection Molded Part Decoration
At Crescent Industries, we offer several types of add-on services for part decoration, including: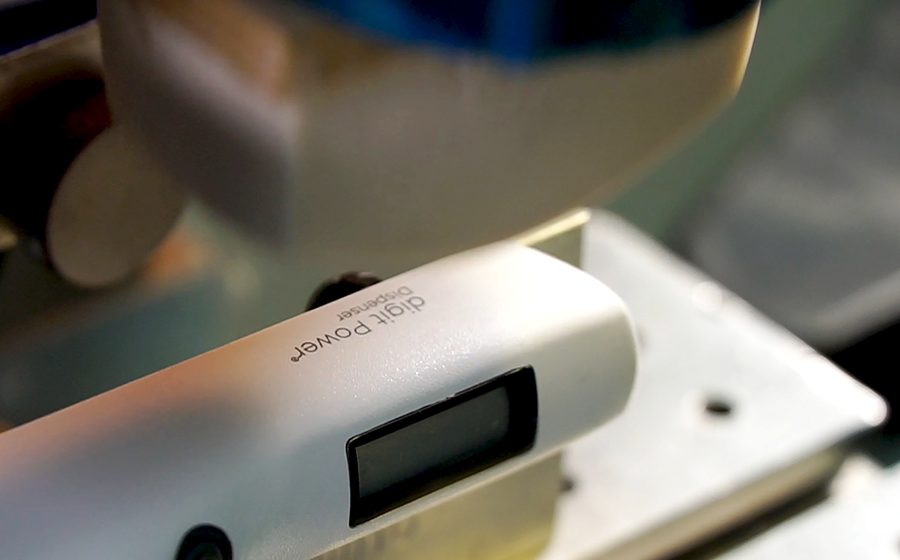 Pad Printing for Plastic Parts
Pad printing involves a silicone pad picking up ink from a "negative" image of the design and transferring it to the part. Because the pad can meet the shape of the part, this process is ideal for rounded components, irregular surfaces, and complex shapes.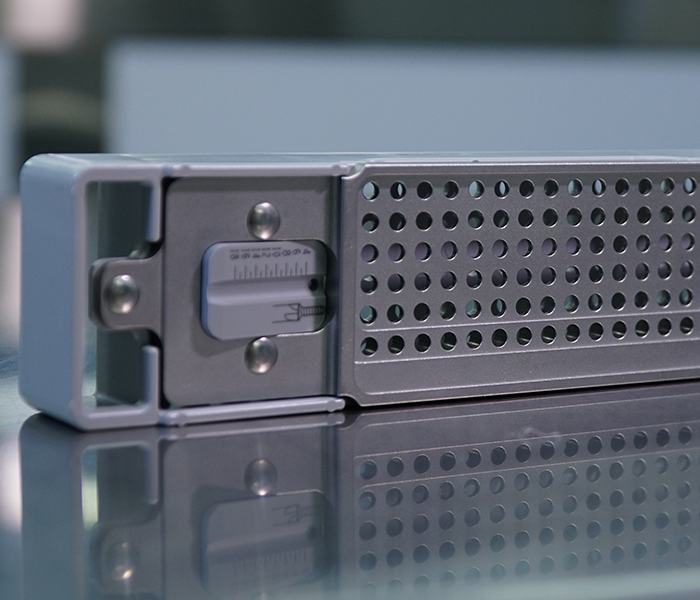 Laser Marking, Engraving, and Etching
Laser marking oxidizes the plastic material just below the surface, applying a text or design while retaining a smooth finish. Laser engraving, on the other hand, removes a small amount of material at the surface, creating recessed text or design. And laser etching requires melting a chose material and creating a raised mark on the product's surface.
Industrial Inkjet Printing for Plastic Parts
Our high-speed, flatbed UV-Led inkjet printing process can provide high-res printing up to 1200 dpi and five colors on several parts at one time.
Medical

Pharmaceutical

Military & Defense

Dental
Electronics/Electrical

Industrial

Safety

Aerospace
Our decoration and engraving capabilities complement our core injection molding expertise, delivering the same focus and efficiency while providing unparalleled quality. We work with you to ensure that the design, production, and post-molding operations fulfill the needs of your application. Plus, our team of professionals can help you choose the right process for your product.