Crescent's Injection Molded Part Decoration Methods
Pad Printing for Plastic Parts
Pad printing involves a silicone pad picking up ink from a "negative" image of the design and transferring it to the part. Because the pad can meet the piece's shape, this process is ideal for rounded components, irregular surfaces, and complex shapes.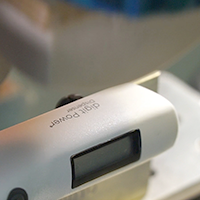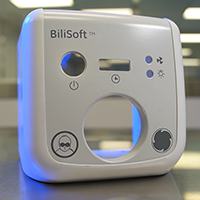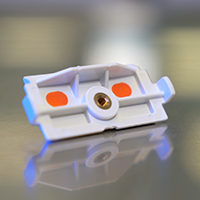 Laser Marking, Engraving, Etching for Plastic Products
Laser marking oxidizes the plastic material just below the surface, applying a text or design while retaining a smooth finish. On the other hand, laser engraving removes a small amount of material at the surface, creating recessed text or design. And laser etching requires melting material and creating a raised mark on the product's surface.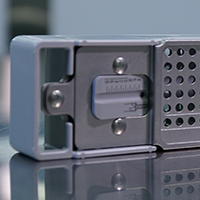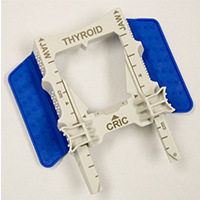 Industrial Inkjet Printing for Injection Molded Parts
Our high-speed, flatbed UV-Led inkjet printing process can provide high-resolution printing up to 1200 dpi and five colors on several parts at one time.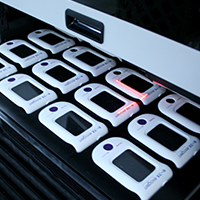 Plastic Part Decoration at Crescent Industries
The Benefits and Advantages

Consolidate Vendors for Injection Molding
By keeping these post-processing operations under one roof, the need for a post-processing vendor is eliminated. We combine our custom injection molding experience with a full suite of post-molding processes to deliver additional value and streamline your supply chain.


Post Processing Gets Incorporated in Your Project from the Start
Adding decoration to molded parts may be necessary for a variety of reasons. In most cases, the decoration is integral to the function of the part, as with medical devices or control assemblies. Therefore, we work with you to ensure that the design, production, and post-molding operations fulfill the needs of your application.

We Help Choose the Right Process for Your Project
We work with you to choose the proper decoration process for your application and requirements. For example, pad printing is often selected because of its compatibility with irregular and complex geometries. Our team of professionals can help you choose the right process for your product.

Reduce Overall Production

Time and Costs

Since multiple vendors eliminate the need for products to be shipped from one vendor to another, you reduce your project's overall time and costs. In addition, Crescent uses production tools like QRM workcells and automation for post-processing operations to reduce lead time and increase your product's throughput.
Medical

Pharmaceutical

Military & Defense

Dental
Electronics/Electrical

Industrial

Safety

Aerospace