Injection Molded Part Assembly & Kitting
Assembling of plastic injection molded components can be done by several different methods. The following four are the most common assembly methods:
Solvent and Adhesive Bonding
UV Bonding
Ultrasonic Welding
Mechanical Fastening
Injection molded parts kitting consists of a post-molding operation that puts together a range of products. Having these pre-built batches of product ready to go remains a cost effective manufacturing solution instead of building these out every time an order is placed. With large production the kitting time will be further reduced because of the streamlined approach.
More than just a supplier, the Crescent team is here to provide the most comprehensive kitting, assembly, and value added solutions for you. By investing so heavily into our post-molding capabilities, we have the ability to be a single source partner for you and offer competitive pricing by taking some of the workload off your plate. Whether you need assembly in-house or sending products to a different supplier, our injection molding part assembly and fitting expertise cuts down lead time and allows the option for JIT delivery of your fully assembled products.
Post-Molding
Operations at Crescent Industries
Device Assembly

Product Packaging

CNC Machining

Laser Engraving

Pad Printing
Ultra-Sonic Welding

EMI or RFI Shielding

Heat-Staking Inserts

Solvent or UV Bonding

Ultra-Sonic Cleaning
Cap-Lining

Annealing

Vacuum/Pressure Testing

Sterilization Ready

Silk Screening
Insert Molding and Overmolding for Assembled Injection Molded Products



You can achieve an assembled component during the injection molding phase by using the techniques of insert molding or overmolding. Insert molding often combines a metal insert placed in the injection mold so that the molten plastic flows around the insert, creating a mechanically bonded single component.
Overmolding consists of injection molding one base layer and molding over the base layer to make one completed part. The outer layer is an elastomer material to give the product pliability and texture.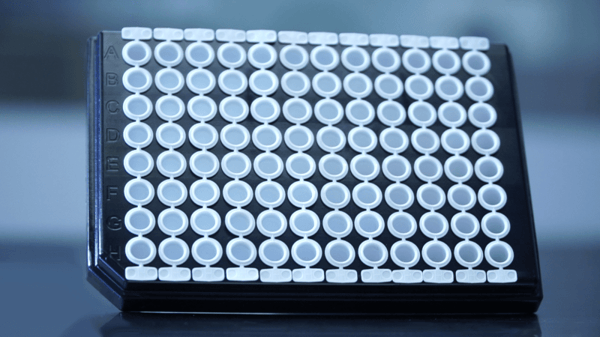 injection molded assembly and kitting services in a cleanroom facility

These value-add operations can be performed in our general molding facility and our Class 7 (10K) cleanroom facility, whether it's utilizing our skilled labor or our collaborative robots and automation. We have the ability to perform simple to complex operations depending on your requirements, if you don't see a service listed, please ask we provide several custom operations per customer request.
Solutions for Your Injection Molded Product
Our highly-skilled engineers, coupled with our diverse capabilities, allow Crescent to offer you a single-source manufacturing partner. Crescent leverages automated solutions that consist of bowl feeders, conveyors, cobots, automated work cells to aid in part orientation, assembly, packaging, and inspection. These solutions give us the ability to offer larger production volumes, scale-up production, and limited human handling. Also, Crescent embraced Quick Response Manufacturing (QRM) as a corporate strategy to cut lead times in all phases of manufacturing. Incorporation of automated solutions and QRM provides increased throughput and reduced lead times to help your product hit the market faster and ahead of the competition.
Medical

Pharmaceutical

Military & Defense

Dental
Aerospace

Industrial

Electronics & Electrical

Safety
Our ERP system (IQMS) gives us the ability to provide a customer portal capability which reports in real-time. This gives our customers the ability to view the status of their project at any given time. Customers may place orders, view product availability, check on order status and shipping status, view production information plus run customer specific reports.
Offering KANBAN shipping of stocked inventory and Just-In-Time Delivery from blanket orders to delivering your parts as you need them which is all tracked and managed through our ERP system. We have our own delivery trucks, so we offer a no charge for regular scheduled deliveries within a 100 mile radius.