Kitting & Value Add
---
Your Partner for All Your Plastic Mold Assembly and Value Add Needs
More than just a supplier, we're here to provide the most comprehensive kitting and assembly value add solutions to our customers. By investing so heavily into our post-molding capabilities, including kitting and assembly services, we have the ability to be a single source partner for our customers and offer competitive pricing by taking some of the workload off their plate. Whether our customers are completing assembly in-house or sending products to a different supplier, our mold assembly and fitting expertise cuts down lead time and allows the option for JIT delivery of your fully assembled products.
Device Assembly

Product Packaging

CNC Machining

Laser Engraving

Pad Printing
Ultra-Sonic Welding

EMI or RFI Shielding

Heat-Staking Inserts

Solvent or UV Bonding

Ultra-Sonic Cleaning
Cap-Lining

Annealing

Vacuum/Pressure Testing

Sterilization Ready

Silk Screening
Industries That Rely on Injection Molding for Design and Prototypes
If you need custom plastic injection molded parts, chances are good we've got you covered. Crescent Industries provides services for a range of industrial sectors, but you'll find our products primarily are in the medical, pharmaceutical, dental and defense industries. Because we specialize in this space, our team understands what it takes to establish a smooth project management process that results in quality components for you. Our team will work with your engineering and procurement staff to provide unmatched expertise every step of the way.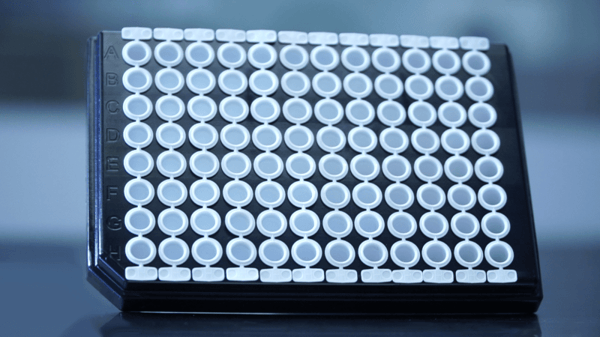 Clean Room Environment
These value-add operations can be performed in our general molding facility and our Class 7 (10K) clean room facility, whether it's utilizing our skilled labor or our collaborative robots and automation. We have the ability to perform simple to complex operations depending on your requirements, if you don't see a service listed, please ask we provide several custom operations per customer request.
Solutions Designed For Your Applications
Our highly-skilled engineers couple with our diverse capabilities gives us the opportunity to offer our customers' a true single-source manufacturing partner. We offer custom solutions for the most challenging engineering applications. Our unique abilities eliminate the need for additional sources for your manufacturing needs by providing single-source & cost-effective solutions.
Medical

Pharmaceutical

Military & Defense

Dental
Aerospace

Industrial

Electronics & Electrical

Safety
Our ERP system (IQMS) gives us the ability to provide a customer portal capability which reports in real-time. This gives our customers the ability to view the status of their project at any given time. Customers may place orders, view product availability, check on order status and shipping status, view production information plus run customer specific reports.
Offering KANBAN shipping of stocked inventory and Just-In-Time Delivery from blanket orders to delivering your parts as you need them which is all tracked and managed through our ERP system. We have our own delivery trucks, so we offer a no charge for regular scheduled deliveries within a 100 mile radius.