Military Injection Molding
Crescent Industries is recognized by the U.S Department of the State as an ITAR-Registered Manufacturer and has decades of experience in injection molding and mold-building for the defense Industry. Knowing that security is imperative, Crescent is compliant with NIST regulations for cybersecurity, to prevent, detect, and respond to cyberattacks.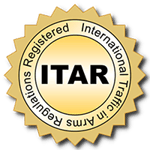 As one of the nation's top manufacturer's of components and products for defense, Crescent uses scientific and decoupled molding to establish a stable and reliable injection molding process. We understand the necessity to start with LRIP (low-rate initial production) for proof-of-design. These lower production quantities provide for proofing of assembly functions, integration, and testing before moving to FRP (full-rate production). To aid in moving to FRP, our facilities incorporate automation and robotics to provide a single manufacturing solution for your military and defense plastic components.

Our Military & Defense Molding Services Address Military Complexities
Meeting Military Specifications requirements consists of many things, but it all begins with precision mold design and up-front engineering & development. Our in-house tooling capabilities combined with our engineering expertise gives our partners the ability to work closely with an experienced engineering team to help develop critical components for "mission" critical applications.
Material Guidance

Design for Manufacturability (DFM)

Precision Manufacturing
Mil-Spec Quality Requirements

High-Level Engineering

Complex Secondary Operations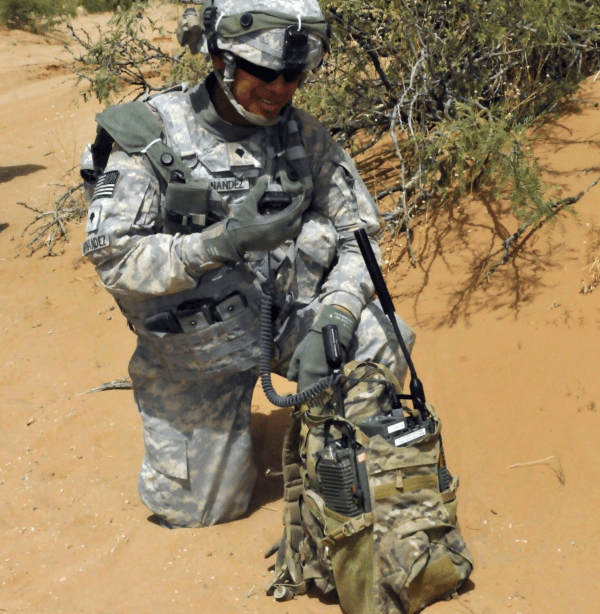 Military Injection Molded Applications
Handheld Communication

Weaponry

Binocular & Monocular Housings

Decoys

Battery Packs

Munitions

Guidance Systems
Typical materials used in military-grade plastic components include high-temperature resins and engineered resins. To make durable and reliable plastic parts that can handle the harsh environment and stress placed on these parts.
Ultem

Noryl

PCPBT

Acetal

Polycarbonate

Polypropylene
We understand that Durability, Reliability, and Repeatability are paramount for Military & Defense Applications!
1. Durability: These components come in contact with extreme conditions and must be designed to withstand harsh environments and demanding applications while delivering optimal performance. Our team can assist with proper material selection along with enhancing property characteristics.
2. Reliability: It is of the utmost importance to be able to trust that these components will function without hesitation. This requires the knowledge of an experienced ITAR injection molder in order to work with your engineering team to determine the ideal materials and processes required for your specific application(s).
3. Repeatability: We have developed robust injection molding processes to ensure quality consistency, component uniformity, and process repeatability.
Insert Injection Molding for Military Applications
If you find your defense or military injection molded component or device requires inserts, one of Crescent's injection molding expertise is insert molding. Our engineers know how to design the mold for proper fit and function.
Crescent is unique in that we can manufacture the inserts as well as perform the insert molding process to provide a single source manufacturing solution. We manufacture inserts from materials that include aluminum, brass, copper, stainless steel, plastics, steel, titanium, and other exotic materials.
Engineering Expertise
With our continued investments into engineering resources, our team has the expertise and technical knowledge to assist with your products across various stages and complexity. We love to get involved in the earliest stages of product development to make sure that our customers have the plastic engineering expertise avoiding any costly hiccups in the development process. We work directly with our customers engineering teams providing guidance on the manufacturability of parts ready to be custom injection molded or to create a mold design with the proper actions, gate locations, temperature control and venting.
By utilizing Sigma Soft mold fill simulation software we complete a 3D simulation of how the mold fills, packs and cools during the injection molding process is generated as part of our DFM analysis process. Therefore, problems or concerns can be solved before the parts or mold are even produced.