Plastic Injection Molded Components
Design for Manufacturability
Crescent Industries engineers having extensive experience in custom plastic injection molding and injection mold tool building. We not only provide comprehensive Design for Manufacturability analysis with mold flow simulation, but also resin raw material guidance, part features starting at the design phase continuing through the entire product life cycle. This allows for a proactive approach to processing problems or potential concerns that can be solved before tool fabrication and manufacturing begins and provides insights into potential quality issues.
Our injection mold design engineering professionals can work directly with your engineering teams in order to provide guidance on the manufacturability of parts ready to be custom injection molded. At the beginning of the design process, it is important to seek first-hand knowledge of the injection molding process which can lead to better overall quality for your components. Our injection mold designing team uses 2D and 3D files to maintain the manufacturability of parts ready to be injection molded or to create the mold design with the proper actions, gate locations, temperature control, and venting.
We can provide consultation to determine the proper raw materials for your plastic components requirements. As a function of product design review, we invested resources into 3D printing (Additive Manufacturing) to support our clients with prototyping and parts for testing.
Our mold design engineer discussing DFM and how using mold fill simulation helps Crescent Industries eliminate potential manufacturing issues in the design phase.
Plastic Injection Molding Design for Manufacturability Advantages
With our continued investments in plastic molding engineering resources, our team has the expertise and technical knowledge to assist with your products across various stages and complexity. We love to provide our engineering expertise and get involved in the earliest stages of product development, making sure our customers achieve the desired outcome. As a result, having one vendor avoids costly development problems later and achieves speed-to-market for your new products.
150+years of experience


Additive Manufacturing

Identify design and manufacturing issues early to prevent costly issues early.
Dedicated R&D machines

Mold Trials

Sigma Soft Simulation
3D Printing for Design for Manufacturability
As a function of product design and development, we offer 3D printing (Additive Manufacturing) services allowing for net build sizes of 19.3″ x 15.35″ x 7.9″ with a layer thickness that includes horizontal build layers down to 0.0006 inches (16 Microns) and a build resolution of 600 dpi for the X & Y axis and 1600 dpi for the Z axis. This is ideal for prototypes, samples and small production runs since they are produced with production grade thermoplastics; painting, gluing, sanding, drilling and bonding with other 3D printed parts can be completed just like any plastic component.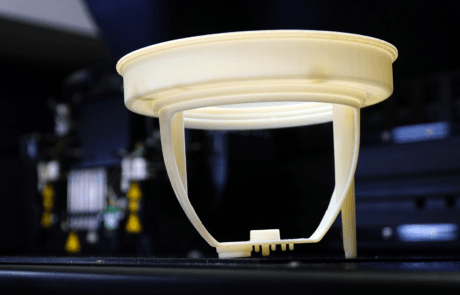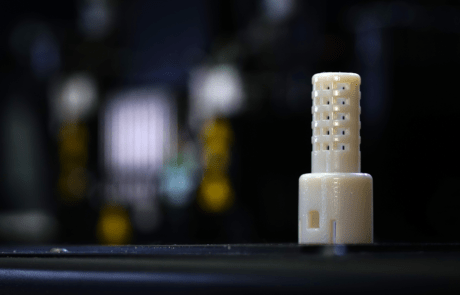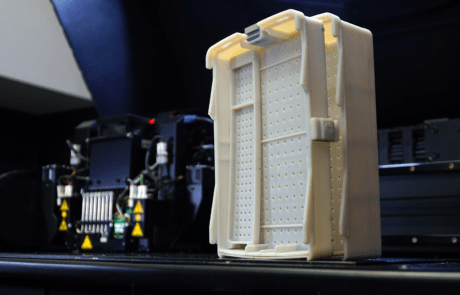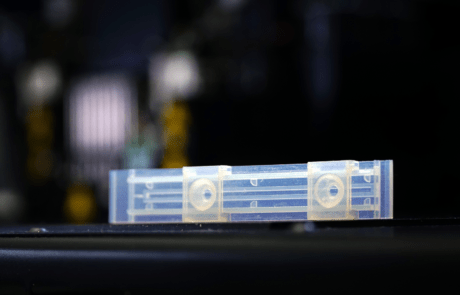 At Crescent Industries, our expertise is injection molding and our core strength is engineering. As an employee-owned company, our knowledge and experience form the foundation of our customers' success and in turn our success.
Our customer driven mindset carries forward to every project we take on, to beat expected price through better product design or implementing an automated solution or QRM. We always take the initiative to achieve multiple wins for our customers' injection molded project.
On our manufacturing floor you will find vertical and horizontal injection molding presses monitored by Industry 4.0, robotics, and QRM cells.
Crescent has over 70+ years of plastic injection molding success and is ISO 13845:2016 certified, FDA registered, and ITAR registered.
Medical

Pharmaceutical

Military & Defense

Dental
Aerospace

Industrial

Electronics & Electrical

Safety