Quick Response Manufacturing
Quick Response Manufacturing (QRM), a company-wide strategy to reduce lead times across all phases of the manufacturing process. QRM uses dedicated workcells to make products needing similar operations in a "cell" of dissimilar resources located close to each other. Tailored for industries like Crescent producing high mix, low to moderate volume, complex, custom components and devices.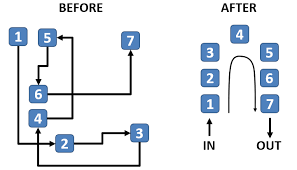 How does Crescent Industries Quick Response Manufacturing Benefit You?
The QRM Cell removes the non-valued operations by locating all personnel, resources, and equipment in the cell. The single path cell generates increased throughput and reduce plastic part lead times.

The cell consists of dedicated cross-trained members of a team with full ownership of the cell. This group focused on only the products manufactured in the cell yields improved part quality and reduced rejects.

Each workcell is afforded ownership over its operations and processes. Starting with order entry, production, process monitoring, and shipping. Providing more latitude for innovative thinking, continuous improvement and breakthroughs in lead time reduction.

This time-based method builds customer confidence, with on-time deliveries the need for safety stocks of inventory are reduced.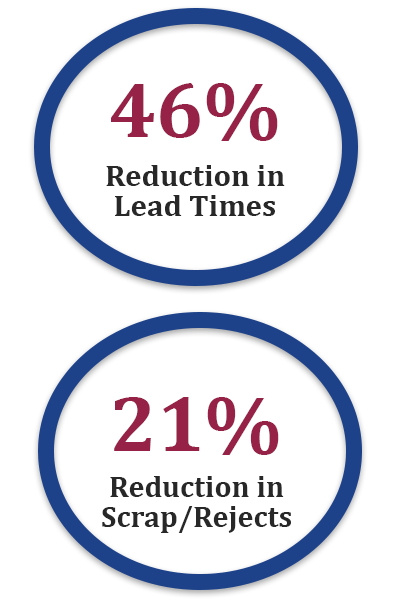 Crescent Industries 4 Quick Response Manufacturing Workcells
QRM Cell #1
QRM cell #1 consists of injection molded products that require post-molding operations (kitting, assembly, pad printing, laser marking, and industrial inkjet printing, milling, etc.). The cell consists of an injection molding press and all equipment necessary to perform the secondary operations. The final step packaging and labeling for shipment to the customer.
QRM Cell #3
This cell is for diagnostic testing strips and holders. This highly automated cell simultaneously molds both the holder and strip, using robotics to assemble strips into the holder and then inspected by an inline camera, automatically stacked for packaging. And finally, prepare and label to ship to the customer.
QRM Cell #2
QRM #2 workcell is located in our tooling facility for production machining. The workcell consists of an injection molding machine, a horizontal hard machining center that includes a tombstone for multiple parts, and inspection with CMM. Finally, packaging and labeling operations to ship the product to the customer.
QRM Cell #4
This cell is responsible for handling all the mold maintenance functions for quick tool turnarounds, already achieving a 63% reduction in MCT's (Manufacturing Critical-Path Time) for mold maintenance activities. The cell consists of a new crane for quick and easy movement of injection molds from one station to another, new worktables, machining equipment including three CNC mills, a laser welder, a CNC lathe, and a CNC EDM. The mold maintenance cell personnel includes four journeyman toolmakers and three mold techs.
Our quick response manufacturing implementation supports short lead time manufacturing for the applications in which we specialize: complex, critical requirements for high-precision industries. Although we serve companies across numerous categories, our customers are primarily found in the medical, pharmaceutical, defense, and electronics/electrical industries.
We understand that your responsibilities in these sectors are frequently time-sensitive and are always quality-critical. That's why we prioritize speed, service and quality in every project that we undertake. From design to production, we are able to assist you in all areas of the process.
When quality and speed are nonnegotiable, we are the provider of choice. With decades of experience in injection molding and supporting services — combined with a track record of satisfied, repeat customers — we are prepared to help move your production to the next level.
75 Years of Manufacturing Solutions
Through Engineering, Experience & Excellence…