Quick Response Manufacturing
Quick Response Manufacturing (QRM) allows Crescent Industries to reduce lead times across all phases of the manufacturing process. We pass these time savings on to you so you can bring products to market quickly, be more agile and adaptive in your product development, and stay competitive in a rapidly changing manufacturing landscape.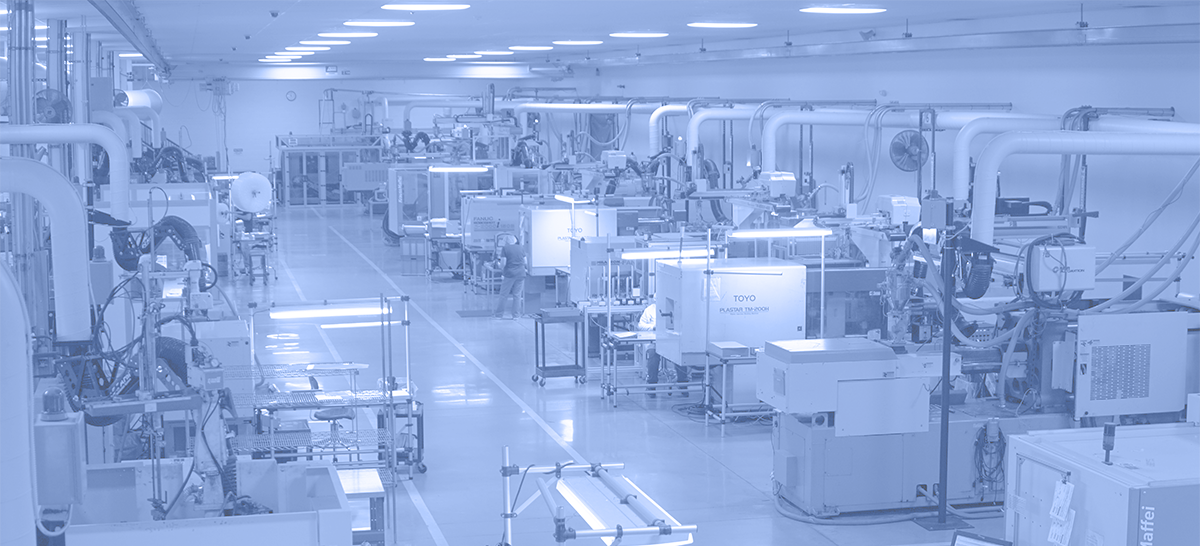 QRM is based on a sharp focus on reducing lead time in every area of the manufacturing cycle, from the back office to the production floor. Ideal for high-mix, low- to moderate-volume applications, our QRM process is built on a cellular structure that streamlines every step of the process, simplifies handoffs, removes roadblocks and works toward eliminating any wasted time.
QRM cells work around the inefficiencies of a high-mix, low-volume environment by allowing each cell to focus specifically on one market segment or product type. This reduces or eliminates variability, facilitates cross-training, enables ownership of the cell's operations by every team member, and simplifies processes so that personnel can focus solely on continuous improvement to reduce lead times.
By bringing every function across the organization under the QRM umbrella, overall lead times can be vastly reduced. Instead of focusing solely on efficiencies in the manufacturing process at hand, QRM identifies and reduces or eliminates wasted time from beginning to end. Areas include purchasing, supply chain management, inventory and front-office management.
In addition to short lead time manufacturing, QRM yields numerous other benefits:
Competitive costs: The efficiencies that QRM creates through its streamlined, cellular structure mean that costs remain reasonable, without any sacrifice in quality or turnaround time.
Improved quality: Manufacturability is an underlying tenet of QRM, since inefficient design means lost time in production or during QC and reworking. Cross-trained personnel are able to identify potential manufacturability issues at any stage of design or production — meaning fewer part rejects, efficient manufacturing and optimal product quality.
Increased innovation: Each work cell is afforded ownership over its operations and processes. This provides more latitude for innovative thinking, continuous improvement and unprecedented breakthroughs in lead time reduction.
Productivity improvements: In addition to reduced lead times, QRM provides you with increased confidence that orders will be fulfilled on time and as required. This allows you to reduce safety stocks of inventory and streamline ordering processes.
Industries We Serve
Our quick response manufacturing implementation supports short lead time manufacturing for the applications in which we specialize: complex, critical requirements for high-precision industries. Although we serve companies across numerous categories, our customers are primarily found in the medical, pharmaceutical, aerospace, electronics and defense industries.
We understand that your responsibilities in these sectors are frequently time-sensitive and are always quality-critical. That's why we prioritize speed, service and quality in every project that we undertake. From design to production, we are able to assist you in all areas of the process.
When quality and speed are nonnegotiable, we are the provider of choice. With decades of experience in injection molding and supporting services — combined with a track record of satisfied, repeat customers — we are prepared to help move your production to the next level.
To learn more about how we can assist you, contact us today.
70+ Years of Manufacturing Solutions
Through Engineering, Experience & Excellence…